It started with a glimpse
In 1972 while visiting friends in Palm Beach County, John Giragos saw a for lease sign that caught his eye on the Ocean View Restaurant in Lake Worth, Florida. He came back to Florida the following year, signed the lease in December 1973, unplugged the jukebox and opened for business.
The son of Armenian immigrants who landed at Ellis Island, found their way to Detroit, Michigan and opened Lynn Ferry Cleaners. John grew up working in the family dry cleaning buisness, however the cold weather and crime that required bars on the windows at Lynn Ferry Cleaners spurred him to move to Lake Worth, Florida with his wife Tess and five young children.
He later changed the name of Ocean View to John G's, a name reconized by generations of oceanside diners who line up outside the door waiting to taste the simple but well presented food. Among the offerings is our #1 Cinnamon Nut French Toast, Hawaiian omelets , salads and our Famous Fish and Chips!
Sons Jay and Keith and daughter Wendy have worked here since they were teenagers and took over ownership when their father retired and then passed away a few years later.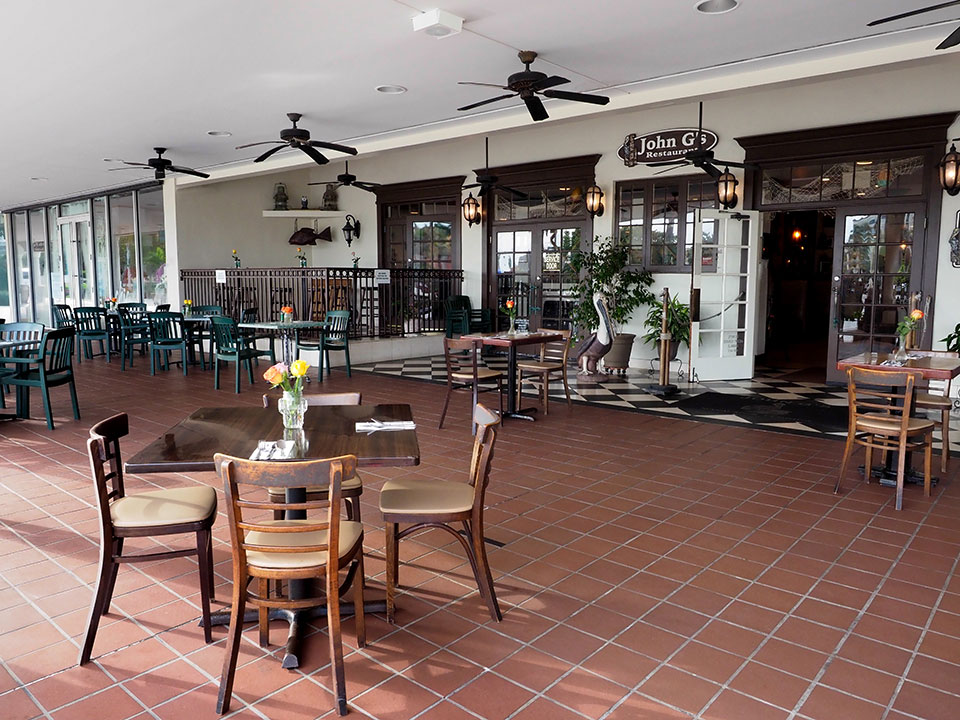 The restaurant moved to its new location just 2 miles South of the original location and in 2019 the Giragos decided to sell John G's to another family, the Di Meglios. It was important for the Giragos to find the right owners whose priority would be to continue their extraordinary venture, and in the Di Meglios, they found just that.
Doris and Laurent have been working in the restaurant industry all their life. They created from scratch and opened two Award-winning French restaurants; Le Cafe Des Artistes in Jupiter Florida (2004) and Casimir French Bistro in Boca Raton (2007), the latter of which they still own and operate today. When they visited John G's for the first time, they instantly fell in love with the iconic family owned restaurant and the Giragos family story that closely aligned with their own story.
With their extensive restaurant experience, dedication and passion for food and hospitality you can be sure that the community landmark that is John G's will be around for many more years to come...